Sink into deep hydration with Femvy Pure Hyaluronic Acid Serum, the ultimate thirst-quencher for tired, dry and dull skin. Made with Certified Organic ingredients, our serum is 100% Vegan for the highest potency.
Paraben, alcohol and fragrance-free - no hidden nasties, just pure, rich ingredients that your skin will drink in!
What is hyaluronic acid? 
Hyaluronic Acid is a polysaccharide that occurs naturally within our skin, which is why our skin craves it so much! When our skin becomes dry, dehydrated or dull (due to environmental stressors, our busy lifestyles and the process of aging), adding in a boost of hyaluronic acid is a sure-fire way to restore the healthy, vital glow that you're searching for!
Hyaluronic acid can be added to any step of your skincare routine - but is especially effective in a pure serum form, where it can deeply penetrate the skin and form a protective yet lightweight moisture barrier over your skin to protect it from the elements.
How does hyaluronic acid serum work? 
Hyaluronic Acid holds up to 1,000 times its weight, allowing it to deliver long-lasting hydration and plumping to the skin. To hold up to 1,000 times its weight in water, the hyaluronic acid molecules take in water from the surrounding air, drawing moisture to itself like a magnet. Hyaluronic Acid is also easily absorbed by the skin thanks to its small molecular size, allowing the molecules to penetrate quickly and deeply into the skin.
Why do you need to add hyaluronic acid to your skincare routine? 
Your skin's natural supply of hyaluronic acid decreases with age, so Femvy Pure Hyaluronic Acid Serum is perfect for you're looking to amp up your hydration game and fend off the visible signs of aging. 
What will pure hyaluronic acid serum do for your skin?
When the skin is hydrated, it not only looks and feels supple - it's also better at preventing its own aging! Hydrated skin is more effective at producing collagen and elastin, the proteins that keep skin looking taut, toned, firm and reduce the visible signs of aging. 
What are the benefits of pure hyaluronic acid serum?
Femvy Pure Hyaluronic Acid Serum protects the skin's natural moisture barrier and turns back the clock - reducing fine lines, preventing wrinkles, brightening spots and pigmentation and rejuvenating the complexion!
The result is a double-duty anti-aging effect: not only does the hyaluronic acid penetrate deep into the epidermis for lasting hydration, but it also forms a thin, invisible moisture barrier atop the skin's surface, protecting your skin from the elements and environmental pollutants.  
Hyaluronic acid serum helps stimulate collagen synthesis
Your body needs hydration in order to produce enough collagen, a protein bond that keeps skin smooth, firm and supple. When collagen bonds break down, it results in wrinkling and sagging of the skin that appears uneven, making the skin look older and less bouncy. 
When skin is properly hydrated by pure hyaluronic acid serum, it appears smooth, supple and even and is able to keep producing collagen.
Hyaluronic acid serum helps increase the skin's suppleness
Hyaluronic acid is a humectant, which means that it attracts water, hydrating the skin without making it oily. In addition to helping surface hydration, hyaluronic acid also plumps fine lines and wrinkles - this makes fine lines and wrinkles look 'filled', and the fuller appearance gives an overall impression of a bouncy, supple visage. 
Hyaluronic acid serum helps to protect the skin
Hyaluronic acid gives protection to cell structures, acting as the natural gel between skin cells that serves as a water reservoir. When applied topically to the skin, hyaluronic acid forms an air-permeable layer and penetrates into the dermis, helping the skin to feed itself the moisture that it needs. 
Hyaluronic acid serum helps skin bounce back
Hydrated skin is more effective at producing collagen and elastin, the proteins that keep skin looking taut, toned, firm and reduce the visible signs of aging. 
The protective barrier formed by the hyaluronic acid locks in moisture and helps to prevent the skin from creasing and wrinkling through repetitive motions such as exaggerated facial expressions. 
Features:
If you're looking for a lightweight yet luxurious serum to target a multitude of anti-aging needs, Femvy Pure Hyaluronic Acid Serum is for you!
Lightweight - won't ball under makeup

Easily absorbed

Penetrates deeply into the skin

Aids tissue repair

Helps the skin retain moisture

Combats dryness, dullness and tightness

Reduces fine lines and wrinkles
How to use:
Femvy Pure Hyaluronic Acid Serum is perfect to use by itself, with your other skincare products and during microneedling with your Dr. Pen Australia microneedling pen!
Step 1: Using the dropper, squeeze out 3-5 drops of the pure hyaluronic acid onto clean fingertips
Step 2: Gently massage over freshly cleansed and toned skin. To promote absorption, use gentle 'patting' and massaging motions to the skin, applying only a light pressure. Apply before other facial creams and/or serums.
Important Notes: For a radiant, glowing appearance, use in your AM and PM skincare routines daily. Apply after other water-based serums and prior to oils and moisturizers. To avoid cross-contamination, ensure that the serum dropper does not touch your face and hands.
Safe to use on all skin types.
Before microneedling, apply the hyaluronic acid serum once per day for two weeks in the lead up to microneedling. This will give your skin time to get accustomed to the serum and absorb maximum hydration. 
Ingredients:
Hyaluronic Acid (Vegan), Purified Water, Jojoba Oil, Caprylyl Glycol and Glycerin. 
Paraben, alcohol and fragrance-free.
72% organic. For external use only. Discontinue use if irritation occurs. Avoid direct contact with eyes. Keep out of reach of children. Store in a cool, dark place. 
What's Included:
1x 1 fl oz / 30ml bottle of 

Femvy Pure Hyaluronic Acid Serum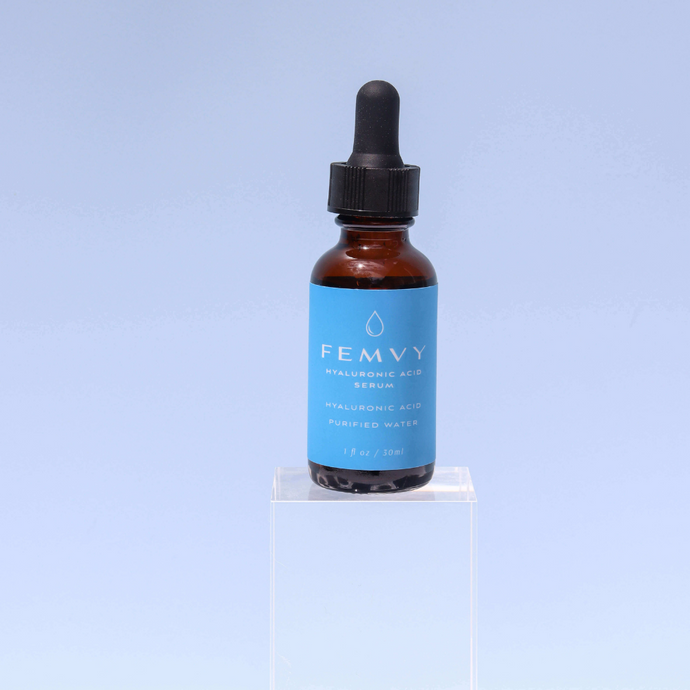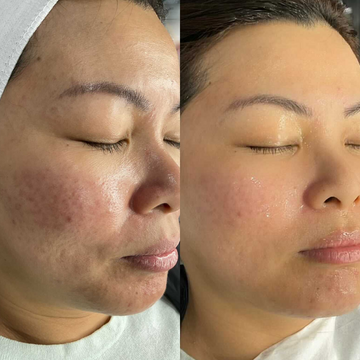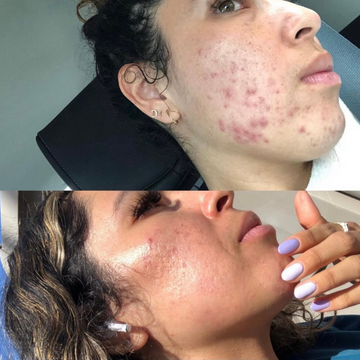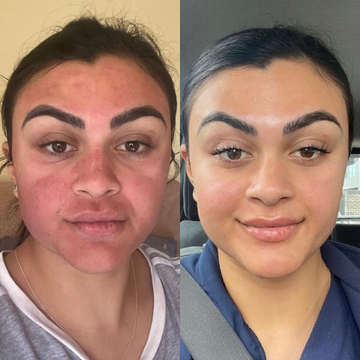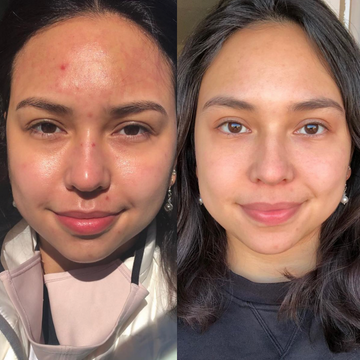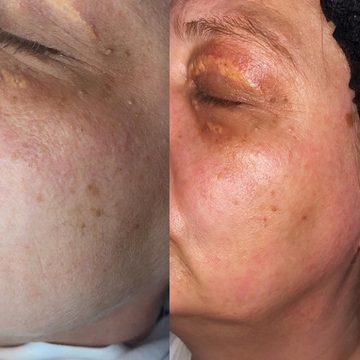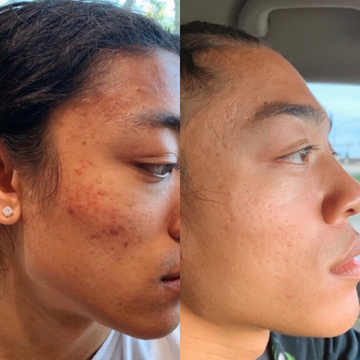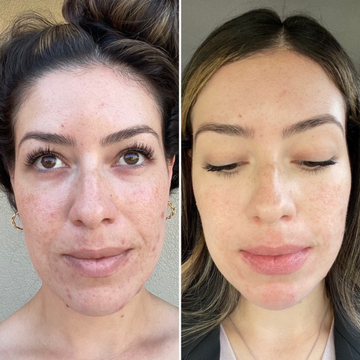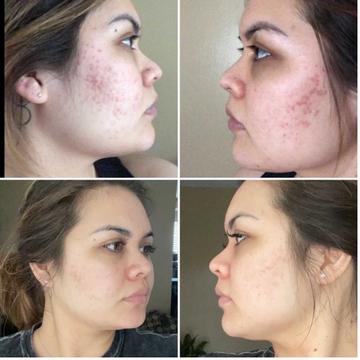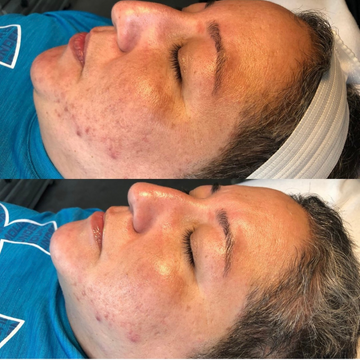 Great product
The directions for use were clear, the product feels great on my face. My skin looks great!
Amazing serum
Love this serum for Microneedling… it produces a beautiful glow, soft supple skin, my pores closed. Everyone complimented my skin and how beautiful it looked.
Premium Serum
The Femvy Pure Hyaluronic Acid Serum provides excellent "slip" so your Dr Pen moves smoothly on your skin during your micro needling session.. Extremely happy that I purchased it!
Good stuff!
I've tried and compared this serum to several others. By far, this is my absolute choice. I have referred several other people to this product it is high-quality it works efficiently and it is a fair price I highly recommend it.
Used once so far but it worked great!
No pulling, the needles just glided along:) Thank you!
Waiting for doctor's approval
I'm still waiting for my Primary Care doctor's be appointment to see if it's okay to use my pen. I hadn't thought about it, but a friend suggested that since I am on a blood thinner and immunosuppressant drugs h I had to be careful and check with my doctors. Will update my review if I get to use it.
I am very happy with my doctor pen. I have used it only once so far and starting out once every month. Couldn't be happier!!
Supported by real people
From our in-house Beauty Advisor to the warehouse staff that package your order with love and care, we are invested in your results. We are here to help you and be a part of your skin journey.