The Zobelle Glow LED Light Therapy Mask is your secret weapon for healthy, radiant skin. This rechargeable, lightweight LED face mask is designed with comfort and practicality in mind. 
3 Treatment Modes
1. Red light (620-630nm) – Improves circulation and promotes the production of collagen and elastin. Great for anti-ageing and skin rejuvenation.
2. Blue light (460-470nm) – Eliminates acne-causing bacteria and regulates oil production.
3. Yellow light (580-590nm) – Brightens the skin and alleviates redness and inflammation. Great for hyperpigmentation and dull, dehydrated skin.
Zobelle GLOW LED Mask Benefits:
Soothes redness and inflammation
Increases blood flow and circulation
Stimulates collagen production
Skin healing and rejuvenation
Reduces signs of ageing, including fine lines and wrinkles
Eliminates acne-causing bacteria and regulates oil production
Brightens the skin
Why you'll love this LED light therapy mask
Cordless and rechargeable
Built-in eye protection
Practical design so you can see through the mask and go about your day
Convenient and effective
No repeat costs
Lightweight and comfortable to wear
12-month warranty


What you'll receive
1 x Zobelle Glow LED Light Therapy Mask

1 x USB charger

1 x Instruction manual


Zobelle Glow LED Light Therapy Mask specifications
Battery life: 1.5 hours
Time to charge: 30 mins
Charger: USB charger included
Charger cord length: 1.5m
Weight: 70g
Size: 205 x 105 x 300mm
Precautions:
The device should be kept out of the reach of children under 18 years of age and while the technology is deemed safe by most for pregnant and breastfeeding women we recommend consulting with your healthcare professional before deciding whether this is right for you.

This device is NOT recommended for those who are:

Taking medication that increases your skin sensitivity.
Have any underlying or existing eye conditions or are taking medication that makes the eye more sensitive to light.
Have epilepsy.
Have thyroid disease or are taking thyroid medication.
Sensitive to light.
Eye safety: This device emits bright LED light which could potentially be harmful to your eyes. Take care to never look directly at the LED bulbs when the mask is switched on.
Never use products containing active ingredients (such as Vitamin C or Retinol) on your skin with the LED mask, as active ingredients increase your skin's photosensitivity. Active ingredients can be used as part of your daily routine, but are not for use during your LED mask session.
If you are intending to treat sun damage, please visit your skin specialist prior to use and do not exceed 20 minutes per treatment.

Please speak with your doctor before purchasing any Dr Pen products. The content on this site is not intended to substitute for the advice of a qualified physician, pharmacist, or other licensed healthcare professional. The products may have additional information and instructions on or inside the packaging that you should carefully read and follow. Contact your healthcare provider immediately if you suspect that you have a medical problem. This product may not have been evaluated by the Food and Drug Administration and is not intended to diagnose, treat, cure, or prevent any disease or health condition. For any concerns or questions, please contact your GP or dermatologist.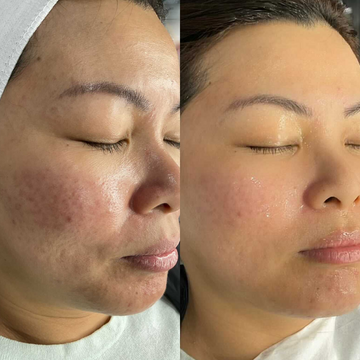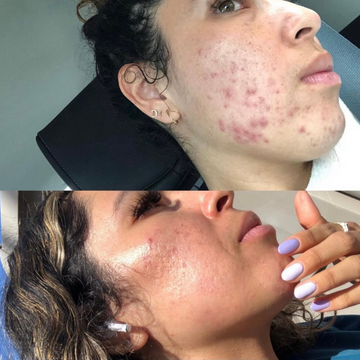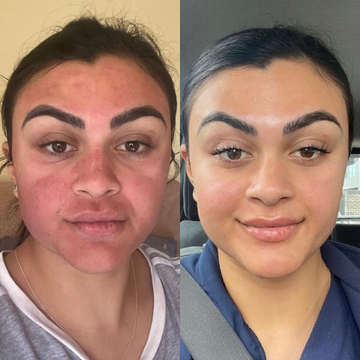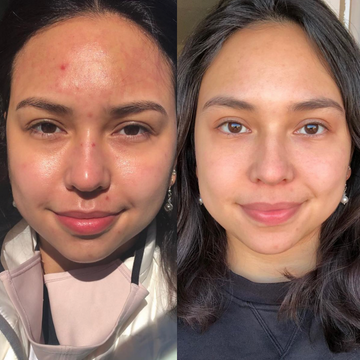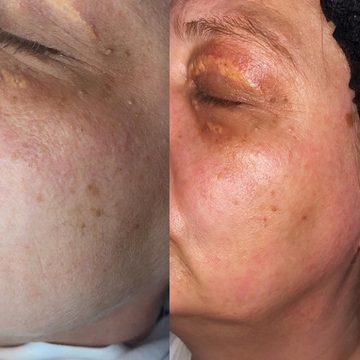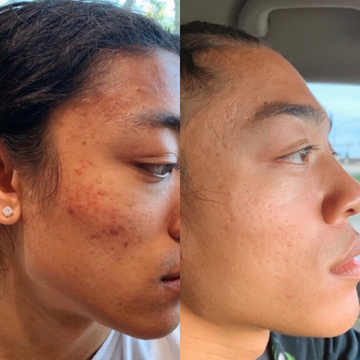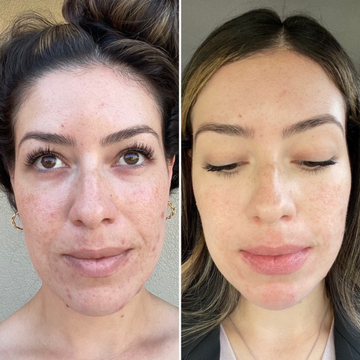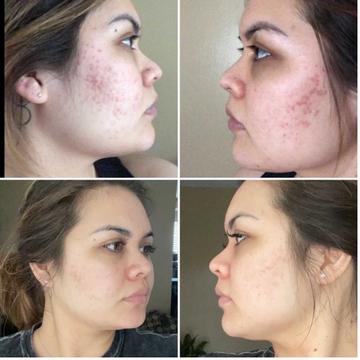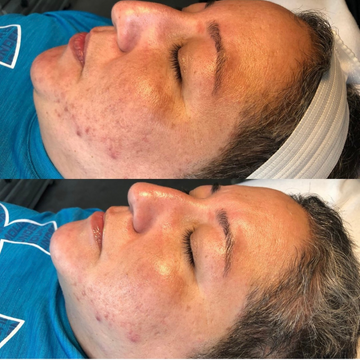 Supported by real people
From our in-house Beauty Advisor to the warehouse staff that package your order with love and care, we are invested in your results. We are here to help you and be a part of your skin journey.