The Dr. Pen Ultima A6S Professional Plus Microneedling Pen sets a new benchmark in microneedling that delivers the most advanced and innovative microneedling technology to allow you to experience salon-quality results at home.

Bright and beautiful in an ultra-luxe matte teal finish, Dr. Pen Ultima A6S Professional Plus is the perfect addition to any bathroom vanity.
Buy the Dr. Pen A6S today and receive a BONUS 10x Pack of 16-pin cartridges - Save $55! 

Dr. Pen Ultima A6S Benefits:

Powerful motor 16,000 - 18,000RPM giving you greater surface area coverage.
The only Dr. Pen that has a 42 pin cartridge; perfect for use on the body.
Built-in LED Display Screen and six-speed settings
Smart Memory that remembers your usage patterns to give you the ultimate in customized treatment options.
Dual powered - use with a plug-in adapter and 6-foot cord, or wirelessly with two batteries for portability. 
Microneedling with the Dr. Pen Ultima A6S is proven to improve the appearance of:
Signs of aging

Scars, such as acne, surgical or other textural irregularities
Stretch marks
Fine lines and wrinkles
Hair loss and Alopecia
Enlarged pores
Hyperpigmentation and Melasma
Sun damage
Rosacea
Uneven skin tone
Loose skin
Dull/dehydrated skin
Microneedling helps promote:

Anti-ageing

Smoother, more radiant skin
Brighter complexion
Hydration

Minimises the appearance of pores

Even skin tone
Hair growth
Firming and tightening skin

Healing
Production of collagen and elastin

Production absorption
How does microneedling work?
The needles create tiny micro-channels on the surface of the skin. These tiny micro-channels stimulate a healing response in the skin, which includes increased production of both collagen and elastin.

Having more collagen and elastin causes the skin to become firmer, reduces scars gradually, and smooths wrinkles over time. The Pen can be used multi-directionally, so the microneedling treatments can be performed on any area of the face, neck, neckline, stomach, thighs, buttocks, or scalp.

How to use the Dr. Pen Ultima A6S Plus Microneedling Pen:
Important: Microneedling cartridges must be sterilized before each use to ensure the treatment is safe and hygienic. It is essential to follow these steps carefully to ensure that the microneedling cartridges are properly sterilized. Here are the steps to sterilize microneedling cartridges:
First, ensure that you have all the necessary equipment for sterilization; gloves, isopropyl alcohol solution (70% or above) and a clean container to hold the solution.

Put on your gloves to avoid contaminating the cartridges during the sterilization process.

Check on your cartridge; ensure the needles are in perfect condition (i.e. not bending) and remove any debris.

Pour enough alcohol solution into the container and dip the cartridge needle into a sterilization container, then soak for a couple of minutes.

If you have alcohol solution in a spray model, you can spray it towards the needle head of the cartridge.

Once the sterilization is complete, allow the cartridge to air dry before using it.

Finally, your cartridge is ready for use.
DO NOT USE

On open wounds
On acne or irritated skin
Please refer to our instruction guide for a full list of contraindications
What's Included:
1 x Dr. Pen A6S Microneedling Pen
2 x Lithium-ion batteries
2 x 16-pin cartridges for Dr. Pen A6S
10 x Extra cartridges (BONUS pack worth $55)
1 x US Charger adapter
1 x USB charger cable
1 x Instruction manual

Comprehensive instructions are available on our website under our FAQS section. Please speak with your doctor before purchasing any Dr. Pen products. The content on this site is not intended to substitute for the advice of a qualified physician, pharmacist, or other licensed health-care professional. The products may have additional information and instructions on or inside the packaging that you should carefully read and follow. Contact your health-care provider immediately if you suspect that you have a medical problem. This product may not have been evaluated by the Food and Drug Administration and is not intended to diagnose, treat, cure, or prevent any disease or health condition. For any concerns or questions, please contact your GP or dermatologist.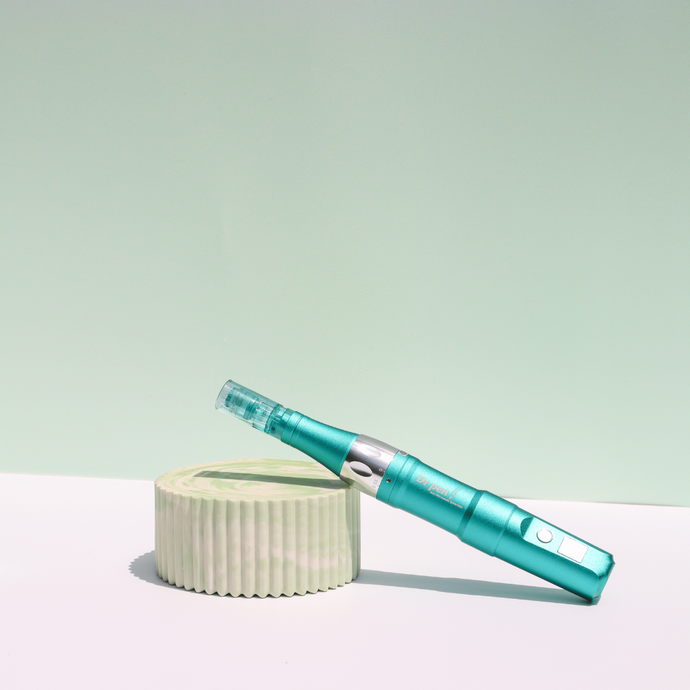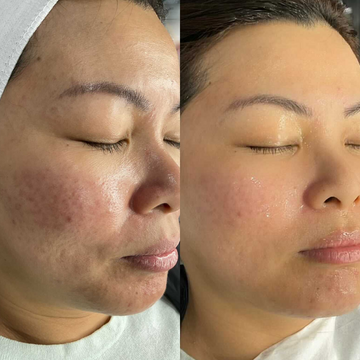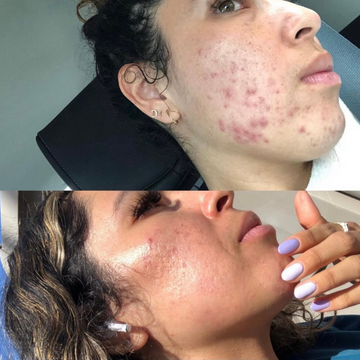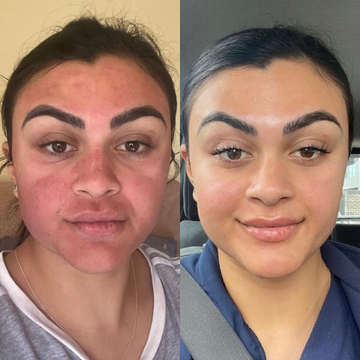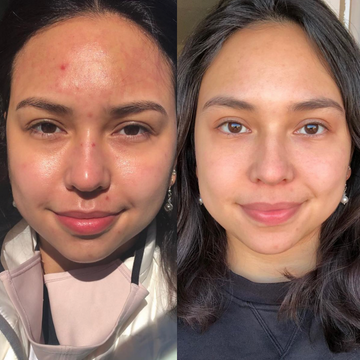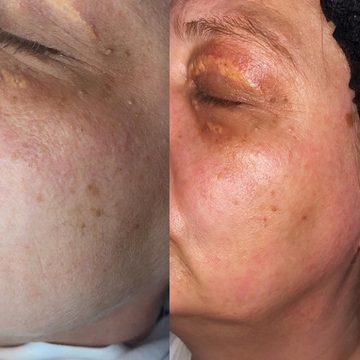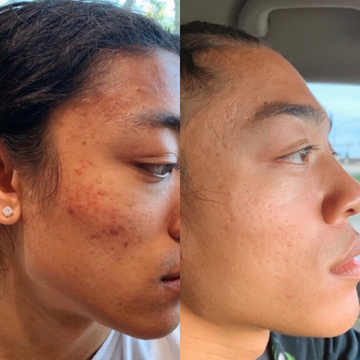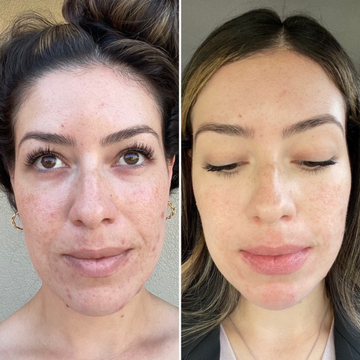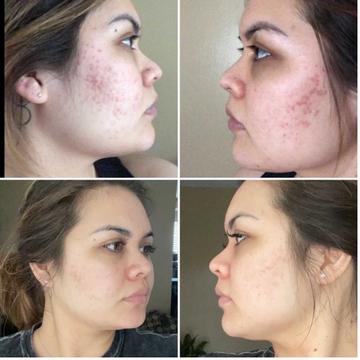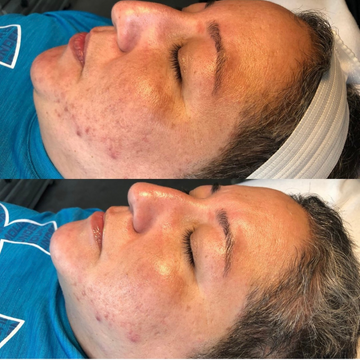 I am still waiting for the package!!
Nothing arrived so far. Could you please help by sending tracking number of the package? Thank you,
Pier Paolo Costa
Love it!
This was my first time purchasing a micro needling device. I am a nurse and am familiar with various chemical peels and injectables so micro needling seemed like another option for youthful skin. The pen was super easy to use! Love the option of corded or cordless! Easy turn dial for depth made transitions over sensitive areas seamless! Great option for professional as well as at home use!
Worth every penny
I bought Dr. Pen Ultima A6S on the recommendation of Women's Concepts and since then I've been using it constantly. The results are amazing, I can see fewer visible scars and a much smoother feeling on my skin.
AMAZING DEVICE
I have been using a derma roller and a stamping device for the past few years. I have been wanting to take it one step further and after much research ordered the Dr.Pen Ultima A6S...
Fabulous investment!! The pen is easy to use and the results are amazing. I just placed an order for a pack of the Nano cartridges so I can nano needle in between my micro needling session!!!
on the learning curve
I have used my A6S only once and had trouble keeping pressure equal on all sides of the cartridge. I am going to slow it down to 1 setting until I feel more confident in what I am doing.. Overall the pen works great and batteries came charged so able to us w/o plugging into the wall.
Great company
Incredible customer service when you buy direct from Dr. Pen USA rather than some other outlet. Had a problem with my first pen and they replaced it immediately with free shipping back and an upgraded model to boot - and multiple emails to track and.make sure it was received and that I was satisfied. Just used it for the first time and it is fantastic - just as good as the treatments I paid an esthetician $200+ for each time so this pays for itself in no time ! Such a good deal !
Worked great!
I used the 16 needle pen on my hands, arms and knees. I did the nano on my face, neck and chest. I'm not sure of the results yet but will check back in a few months after doing it again.
It was easy to use and the results were exactly like what I got at the dermatologist's when I did skin pen there.
I read a lot of info on what settings to use and decided on a 1.0 for my arms and knees. .5 on my hands.
I used the nano needles on my face as it's summer and I'm outside a lot. I'll needle my face this fall.
Love this!
I was nervous to use it, but it actually wasn't that bad, and ends up just like when I leave the office! Great way to save money and have same outcome!
Dr. Pen Ultima A6S Professional Plus Microneedling Pen
Supported by real people
From our in-house Beauty Advisor to the warehouse staff that package your order with love and care, we are invested in your results. We are here to help you and be a part of your skin journey.